ThaiREU
ran from 2002-2011
it is no longer in operation.
This website is for historical purposes only.
Research Experience for Undergraduates
in Organic Chemistry
in Bangkok, Thailand
NSF REU
This material is based upon work supported by the National Science Foundation under Grants
CHE-0850693, CHE-0453126, and INT-0123857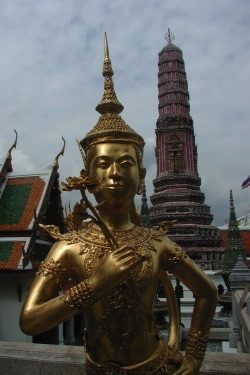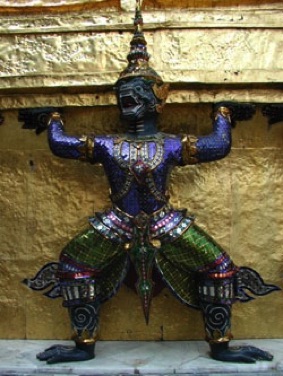 * Eligibility: Strong students who are advanced Sophomores or Juniors in Chemistry; must be U.S. citizen or permanent resident. Most participants will be from underrepresented groups in science, and will be from non-PhD granting institutions.
* $5,000 Fellowship, plus airfare and on-campus housing at Chulabhorn Research Institute.
*Short course on Thai language and culture: research will be carried out in English as the primary language. A series of graduate school preparatory workshops will be presented.
*Applications available online only; the link and application deadline will be reinstated once funding has been authorized.
Note: the Thai REU program is no longer in operation. This website is for historical purposes only.
Professor Rebecca Braslau
ThaiREU
Department of Chemistry and Biochemistry
University of California Santa Cruz, CA 95064
Dr. Poonsakdi Ploypradith
Chulabhorn Research Institute
Bangkok, Thailand
Disclaimer: Any opinions, findings, and conclusions or recommendations expressed in this material are those of the author(s) and do not necessarily reflect the views of the National Science Foundation.